Seattle Jan 20&21 – Laughs Comedy Club
We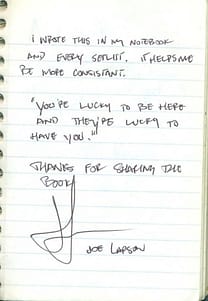 're lucky to be here, and they're lucky to have me.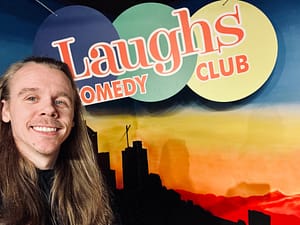 There are only 52 weekends a year, and there are way more than 52 excellent comedians at least within driving distance of your city. So any time any comedy club gives you a full weekend as a headliner, it's a wonderful compliment, especially in your home town. Especially from a comedy booker who watched you from the start.

Throughout my life and comedy career there are people who believed in my abilities more than I believed in myself at times. For example every woman who has ever slept with me.
But Dave Dennisson was the first comedy club owner to give me weekend hosting gigs, weekend featuring gigs, and weekend headlining gigs. My first feature weekend I had 3 good shows and bombed Saturday late show. As I sulked on the way to the back of the comedy club expecting a glare . Dave met me half way. Threw his arm over my shoulder and said "Fuck that crowd."
14 years later, here I am. Headlining Laughs Comedy Club Jan 20 & 21 and I'm lucky to be there.